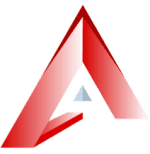 Is The Filipino BPO Industry A Potential $29 Billion Juggernaut?
The business process outsourcing sector has a lot of future potential. It could grow to make $29 billion and create 160,000 new jobs by 2022, remaining resilient to the global pandemic.
The sector is continuing to grow and it contributes to the economy even when many other economic areas are still losing money.
While other companies imposed cost-cutting measures, the sector managed to add 23,000 new hires last year.It has also swiftly implemented a work from home agreement in order to help make certain continued service, during changing times.
About 350,000 of the 1.8 million people employed in the industry are in provincial cities. The pandemic caused a surge in companies investing in work-from-home setups. For example, procuring pocket WiFis and laptops, as well as fibre-to home connectivity. This is something companies will increasingly be harnessing in the future.
A new work model, a successful vaccination program, and a more permanent solution to existing problems will allow the country to remain competitive in the global BPO space. What do you think the industry can achieve in 2022?
About the author
AdX Labs
AdXLabs | Outsourcing Made Easy