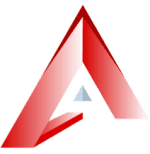 Why Recruitment Agencies Need Filipino Outsourcing
This article discusses why recruitment agents need Filipino outsourcing, how it makes recruitment easier, and its benefits. It also looks at some of the major companies that are already outsourcing work out to Filipino workers. It discusses how there may be more organizations looking into this practice in the future.
Since the cost of labour in the Philippines is relatively low, this has led to many companies outsourcing work to Filipino companies. This creates a great opportunity for recruitment agencies as they can often find better-skilled employees in less time than it would take to find them within their own borders.
Filipino outsourcing has grown rapidly over recent years, with many international businesses and organizations taking advantage of these low-cost workers. The companies that first started outsourcing to the Philippines were involved in construction and manufacturing. However, there is now a wide range of different industries where Filipino workers are being used.
For example, there is a growing demand for Filipino nurses and doctors and call-centre workers because they are highly skilled, cost-effective, and reliable.
In addition to the sectors listed above, many companies are also looking at outsourcing to the Philippines because of their quality standards and high-quality work. For example, some IT services companies like Infosys form part of other company's operations to bring about their best work; this allows them to keep up with their competitors. There has also been an increase in outsourcing within financial services businesses. Argo Group has set up offices in Manila to become more competitive.
There are many benefits that businesses can gain by outsourcing to the Philippines. For example, they can cut costs by employing Filipino workers willing to work longer hours for less money.
Another reason businesses choose to use Filipino outsourcing is because it allows them to expand their workforce very quickly. If a company needs to expand in the Philippines overnight rapidly, it can do so. This is not the case with local workers, as it would take months or even years before they were ready for a new position within the company.
One of the major problems that many recruitment agencies have when recruiting staff is that they take too long to find suitable candidates. But with Filipino outsourcing, companies can find suitable candidates for their vacancies much more quickly. This is because they have access to far greater resources than they would locally.
One of the main reasons organizations in the Philippines are worth outsourcing is their quality and calibre of workers. Many Filipinos are highly skilled and have a lot of experience in their industries. They are eager to learn new skills and adapt quickly, which local workers cannot always do. It is also cheaper for organizations to outsource work because more people are looking for jobs and willing to work within different countries, rather than just their own country.
About the author
AdX Labs
AdXLabs | Outsourcing Made Easy